The two basic principles of physiological babywearing
Carry the child high or within reach of kisses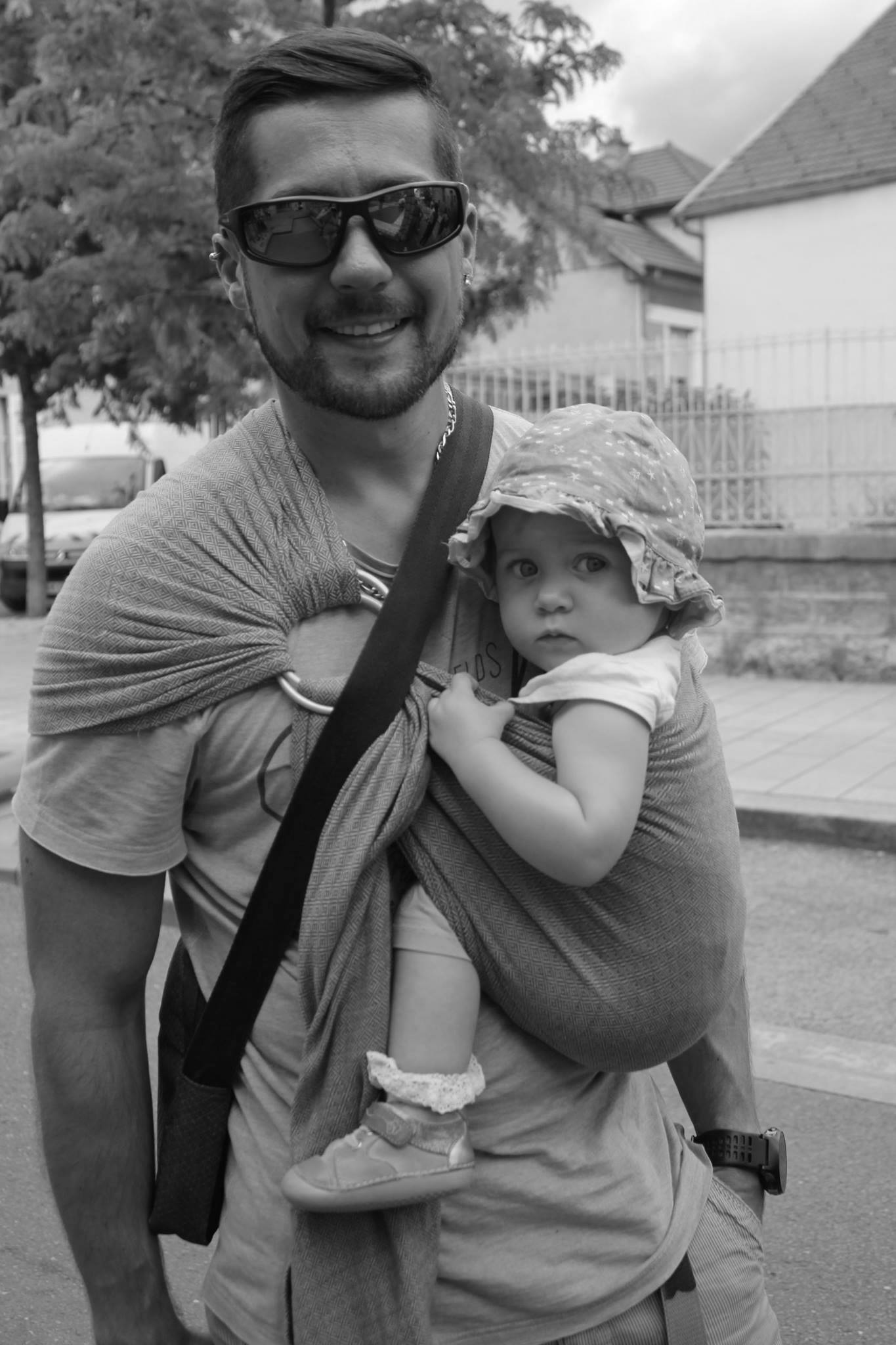 Increase the comfort and the efficiency of the porterage by moving getting the child as close as possible.

No panels or space between the carried and the carrier

To have the child holding on, thus towards you is favorable and favored for an active or long-term porterage.

When carried in front, the child holds on to the rib cage of his carrier, it is there that he is the most safe (well cleared respiratory tracts and in sight), the least heavy (weight distributed on the skeleton of the carrier), and the least harmful for the perineum of the mom freshly gone through the pregnancy and the birth.
Carry the child in a sat squatted position and support his seat in a respectful way


Which favors a good development of his hips.

What allows the child to balance itself during the porterage and thus to be active with you during the experience.

What allows the child to be maintained in a natural and instinctive position where his vertebral column is free of any tension, and in which the head of the child settles solidly against the carrier when the latter does not maintain it herself or when he sleeps.

Which avoids all compressions of the genitalia.

Which avoids hampering the traffic in the groin of the child when his legs hang downward.
When?

Take a step ahead: why not before birth?

It is never too late to begin and take advantage of the enjoyments of porterage!

Practice when you have no pressure of success, you do not need it, and when you and your child feel good: "play porterage" with your child.
How?
Read the instructions of your baby sling, at least once!

Take your time to learn: play to carry your child.

Make your marks: see below our reminder.

Help yourself with a mirror.
Why?
For all this time you are going to save!

For all these smiles and small words you will not miss!

For the possibility of going everywhere with your child easily and discreetly.

To transport, work, calm, feed, warm up, sleep, for pleasure, or simply to be close together.

And why not to develop your muscles and to avoid being hurt?
With whom?
With someone who has faith in porterage, of course! Especially not with your sceptical step-mother.
You're alone, don't worry, a big mirror, a soft surface (your bed), the pirit of adventure and a little bit of patience!
Do you want to get around other babywearers?
Save time

Spare your patience;
Meet other parents;
Benefit from the experience of a passionate instructor;
Take a babywearing workshop

!
Find a workshop in your sector